This post outlines our branding workshop from Derek.
Branding
Today's session will be about:
How to develop a tool kit for the branding of our games
Notes
Branding is more than a logo – interactive, sound etc
Examples
Illustrates elements of a brand
Visual identity of the game – Colour scheme, silhouettes, Sale Bass,
Tool kit is not what you can use but what you can't – Limit colour, one typeface etc – Much more striking
Process film
View their website 
Not about choosing the typeface but the behaviour of the typeface.
Moving typeface – shows the mood the type of kids – linkk to the audience – Express the cheeky naughty behaviour
Provide something people can identify with
Part of the tool kit can be an angle
Coherence!!! – Comes out of form a clear toolkit
Outline the identify of your game – tone of voice, values of the game, attitude, themes
Branding With Derek
Branding Task Notes
Initially we started off by writing down what words and themes best represented the project. Then using the list we started to form a tool kit revolving around those words, eg jitter movement for stress, or interlocking shapes linking to Moroccan geometric shapes, or patterns of 4. Therefore creating a set of rules to use within the branding of the game to ensure its identity is coherent and the public understand what the look and feel of the game is.
Summary
Key Themes
Unity
Stress
Co-operation
Collected Responsibility
Healing
Number 4
Toolkit
Geometric arabic patterns – Animation and typeface
Interlocking Shapes – Animation
Harmonising colour – Show stress – Colour goes from cold to warm or multiple colour go to one
Jittery movement – Stress to calm movement
Layering 4
Possible Examples
Type face example – Focusing on the idea of 4, with having a typeface that is layered by with 4 different faces and then mixing and matching the typeface
Movement Examples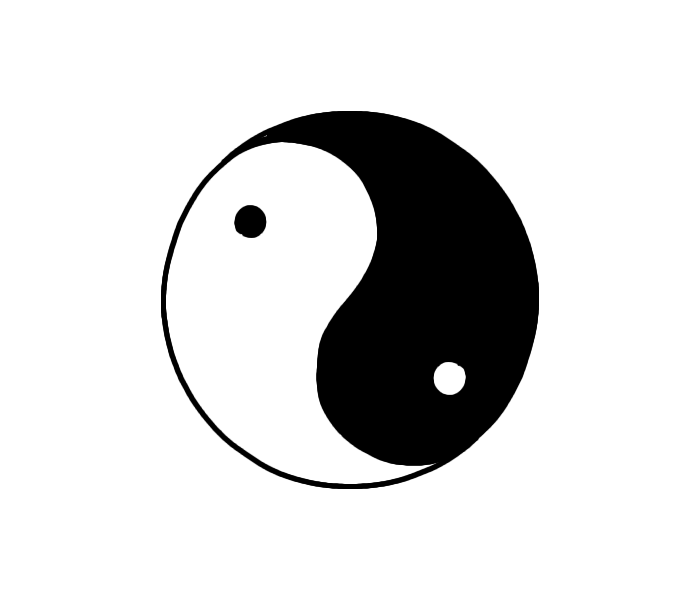 From this gif I liked the idea of multiple becoming one – Interlocking shapes and harmonising – Related back to the toolkit and showing how the Hurry Hurry Heal Me relies on players working closely together as a team, they aren't individuals.

4 turns – link to the number 4
4 shapes
Moving in a square – 4 edges
All the same shape, colour, size and all the blue circles move together – Idea that all the shapes have the same abilities and work together collaboratively – Relates to the cooperation element of our game and the players all having the same mechanics.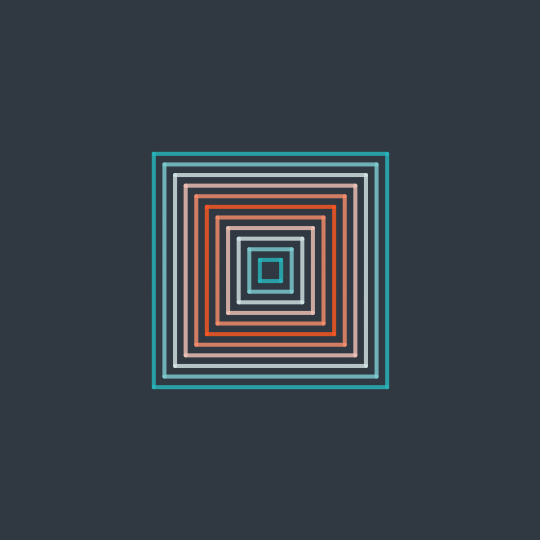 4 sections forming one shapes – team work, collaboration, number 4.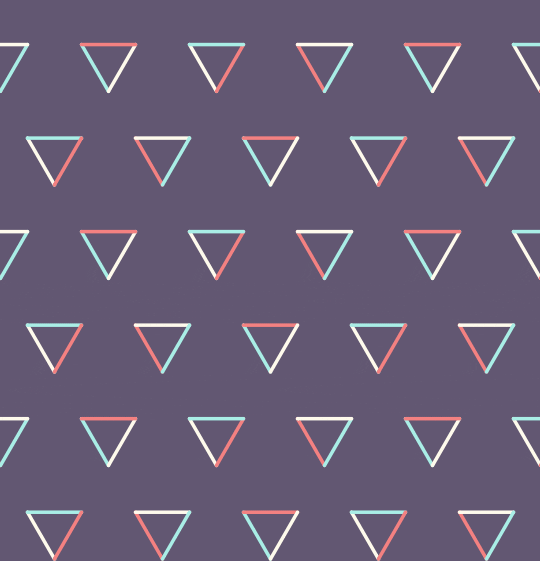 From this gif I felt it represented the healing mechanic in the game well and the idea of team work and cooperation, with the colours lines/ shapes forming a single shapes with the other coloured pieces but then moving to form a different interlocking shape. Which I thought got across the idea of the player s moving to heal others and working as a team.
Geometric – Relates to toolkit
Patterns – Relates to toolkit

Geometric shape – Links to the tool kit
Formed from 4 lines growing together at the same pace and length – Linking to the idea of cooperation and the number 4 from the game/ tool kit Stressful to calm – When the colours are interlocked there is calm, but as soon as they separate from one and other all hell breaks loose with colour bursting out, creating a chaotic feel to the movement. Which I think links well to the toolkit that we outlined, with the movement and amount of colour showing the stressful sections but also symbolising how when the colours are interlocked or working together there is calm, much like the gameplay.
Harmonious colour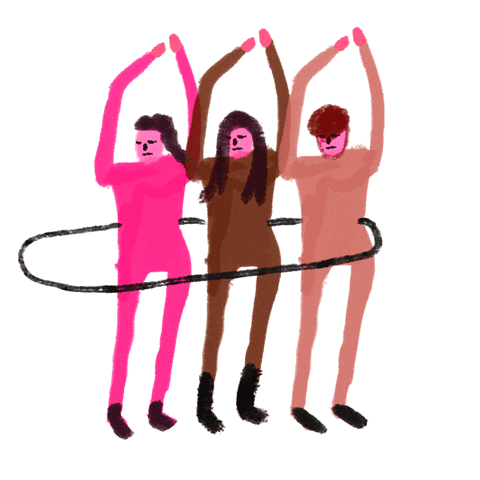 Multiple characters working together to complete a single action